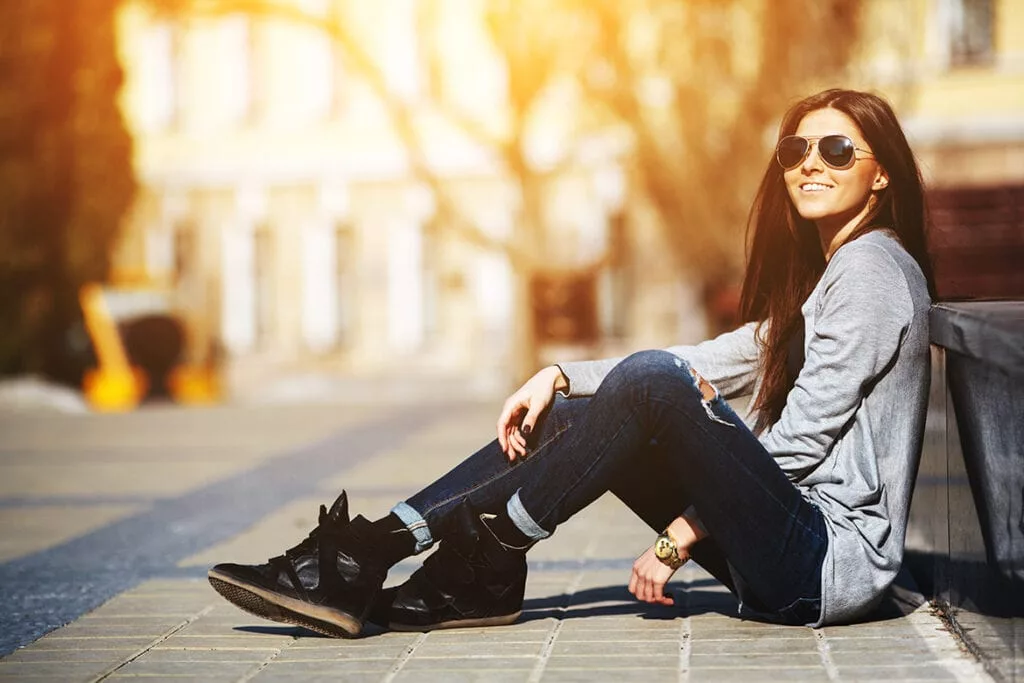 Most people have the misconception that fashion and winters are not a good combination. People feel that while they can style and experiment with fashion in the summer season, it is difficult to do so in the winter season. The reason for this mindset is that the layering of clothes and the chilly weather outside makes everyone feel like they have to go basic and simple, you can choose the right Winter Footwear.
Well, if you are a person who likes to keep it simple, you by all means can do so and carry on. However, if you are someone who loves fashion but never knows how to carry it off in winter, you have come to the right place. 
Don't worry, I am not going to tell you to freeze in your outfits or to layer the right way. This time, I am going to talk about another very important aspect that can up your fashion game – footwear. 
I have noticed that people have always been curious to know what footwear they can wear in winter. From sandals to open heels, you can wear everything in summer but this is not the case in winter. Even if you think that you can only wear boots in winter.
Winter essentials such as coats, jackets, leggings, and mittens are required as the season approaches. Nevertheless, the finest winter boots are an additional must-have for keeping toasty. Until spring, the correct pair of boots will shield your feet from winter precipitation and freezing puddles. Featuring a combination of timeless styles and silhouettes inspired by global runways, the finest winter boots may appeal to those who prioritize functionality and comfort. These boots are available in a variety of styles, from chunky lug soles to robust block heels and shaft with an elastic band that easily slides over the ankles.
Comfortable But Stylish Winter Footwear
Cowboy Boots
These are typical winter shoes and have been in fashion for decades now. What sets them apart is the numerous designs and styles that they come in. Whether you want suede leather, sheepskin or calf leather, is all on you! You can wear them over wool socks for protection from the chilly weather.
Chukkas
These are a perfect combination of ankle-high boots with the warmth of a tall boot. You can choose from shades of brown, black, and tan. These are also waterproof and so can be worn in the rain too. The best part is that they can be carried off with any outfit.
Sneakers: Everyone is aware that these are suitable for all seasons. These can also be worn with denim, joggers, and a sweatshirt. Running shoes are optimal for daily wear because they are both supportive and comfortable. Durability. Running shoes are durable, so you can wear them for an extended period of time without fretting about them breaking down. They are adaptable.
Mules: This footwear is suitable for both the workplace and a night out. They look best paired with black leggings. These are also extremely comfortable. Women wear mules as summer footwear because the smooth leather and velour used in their construction make them comfortable. Jeans and loafers are a stylish and effortless pairing. Many women continue to wear ankle- or cropped-length denim with sandals with higher heels well into the autumn season. Designed with a distinct slip-on style, mules are both simple to wear and elegant in appearance, making them a reliable addition to your inventory.
The Chelsea Boot : Because of their elevated shaft, these shoes are renowned for their ability to add height. The upper portion is made of leather, while the remainder is composed of textile fabric. They can be worn with denim or suits for formal or informal occasions. Chelsea boots complement virtually all ensembles and can be worn with the majority of garments without clashing or mismatched. The most appropriate method to wear Chelsea boots is with dark and distressed denim. Black trousers, a black T-shirt, and a denim jacket will provide a flash of colour. Or, keep it uncomplicated by pairing a white T-shirt with dark jeans and shoes.
Conclusion: There is nothing worse than purchasing an expensive pair of winter boots that are supposed to be impermeable, only to feel cold water seep in when you step in a puddle. This may seem obvious, but the finest snow boots are completely waterproof and should keep your feet toasty in cold weather. One of the snow boots on the following list has an insulated sole to shield your feet from the chilly ground, while others feature synthetic fur embellishments. Others are manufactured by industry-leading brands, such as Hunter, so you can rest assured that they are worth the cost. To demonstrate this, I've compiled a list of pros and cons for each product, allowing you to compare your options at a glance.