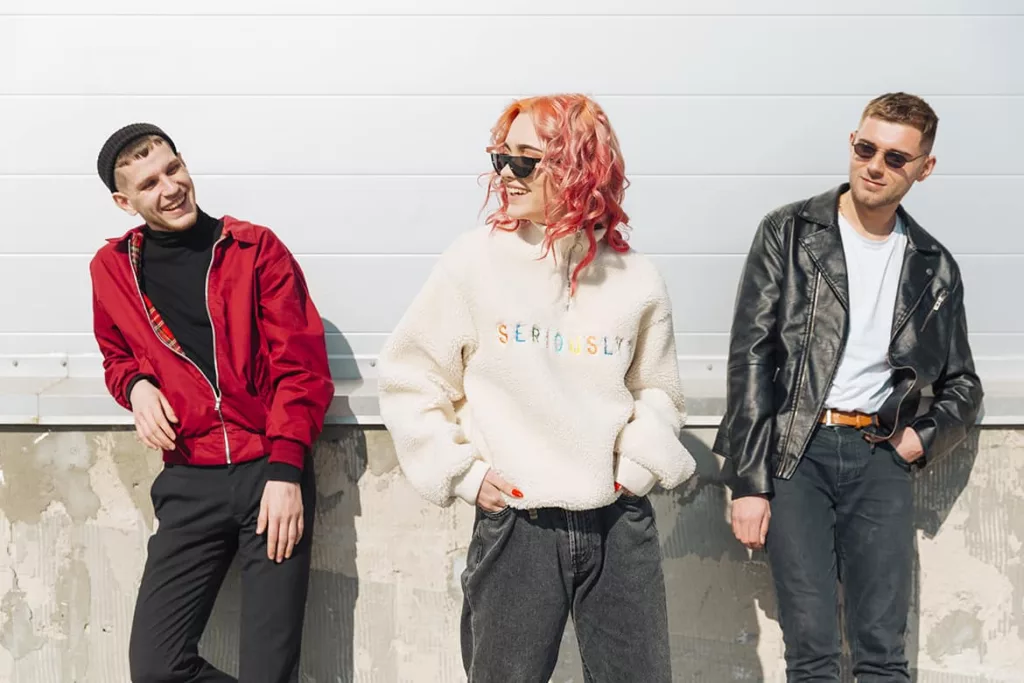 Hey! Fashionable ladies, do you love street-style fashion? I love to discover new trends in urban fashion. Urban -fashion is dynamic and keeps on changing and continues to inspire the fashion industry. I am one of those who likes to bring a lot of stuff whenever I go shopping. If you have the same personality then you are the right path. 
You must be thinking there are a lot of updates in the fashion style but the problem is what to choose in the urban market from the wide variety of options. I think the same because seeing huge options of choice always creates confusion about what to put in the shopping bag. Here is the solution for all. I have got some street-style fashion clothes for you that you can choose from and help you when going shopping. 
Latest Trends in Urban Fashion
Utility Wear
I love to wear an clothes that has multiple pockets. Do you prefer the same then, I would suggest you go for utility clothes that comprises of cargo pants, multiple pockets, vests, etc. These types of outfits are quite popular in the urban markets. They are not only liable to keep your daily essentials but they can give you the best outlook and especially they are suitable for all types of body shapes. 
Neon Colors
Are you one of those who want to have an eye-catching look? I am sure that you desire to have that look. Here is a great piece secret, neon colors have come back to fire up the street style. But what about color? The best street-style fashion highlights in green, yellow, and pink. There are a lot of options like hoodies, windbreakers, tracksuits, etc that you can try out. I would suggest all my reader neon colors attire gave such a fabulous look, plus I felt slim after wearing them. 
Plaid
Another option to fill your wardrobe is plaid clothes like jackets, shirts, and pants that can give you a classic look. They can be worn in subdued or bold colors and can add a touch of sophistication. They also marked a comeback in the urban fashion style. 
Oversized Silhouettes
One of the trending attire is oversized clothes. I prefer these types of clothes during summer because they give comfort. You can try out oversized pants, t-shirts, hoodies, and jackets which help you to ease in the movements and can give the best street style look. 
Sneakers
Hey! Are you worried about what to wear with all these outfits so that you can add a statement to complete your look? Try out chunky-style sneakers. They go with oversized sneakers and are considered the best footwear options in the industry. So, you can go to the markets and search for sneakers that can go with your look. 
Graphic Print
What if you find the clothes in the market with the best graphic print that you look for? Your search stops here because now you can choose the attire with the best graphic design and one of the most popular designs available in the urban market. They are easily available on hoodies, jackets, and t-shirts. They create a playful and fabulous look that can grab the attention of people. 
Tie and Dye
You must have heard about the tie-and-dye dupattas available in the market. What if I tell you they are now available in western style clothes as well. You can find them in t-shirts and hoodies which can give a retro style with a carefree look. I always try to fill my closet with these types of clothes as they give me a nostalgic feeling. 
Cut-out Clothes
By hearing the name you might not get a clear picture but do you know that they are the latest trends in the fashion style which are worn by many women? These types of clothes have cut-outs that can give you a unique look like dresses, t-shirts, sweaters, and hoodies. You can even see many celebs who prefer to wear all these styles.
Animal Prints
They are the trending styles that are worn and are popular street style options. You can try out different patterns like zebra prints, leopard prints, etc. on t-shirts, pants, etc. They can give you a fierce and bold look which can add a fabulous look to your style. 
Athletic Wear
One of the popular trends in athletic wear is urban fashion which gives you a comfortable and sporty look. There are different choices like leggings, sweatshirts, etc. which can give you a gorgeous street-style look. 
Denim
Denim is one of my favorite attire. They always have a classic staple in fashion and are considered the latest trends in the markets. You can try out denim t-shirts, jackets, pants, etc. which can give you a versatile and timeless look. 
Leather
Leather jackets, pants, and skirts are now becoming popular trends in the market. They can give you the best look. You add on boots along with that to give yourself a trendy look. I always wear this combination and grab the attention of the passerby. 
Conclusion
So urban fashion is one of the most evolving and dynamic styles that continues to influence the trend across the world. You can try out different types of clothes like an oversight from oversized or neon colors that can help you with the street style trends. Street-style fashion has become one of the most important parts of the culture that is preferred by everyone and I am one of them. If you want to express yourself in a different look then you can follow these types of clothes. 
Street-style clothes can give you a bold and gorgeous look. I suggest all my readers upgrade themselves and discover some new trends in the market to enlighten themselves. The best way to follow the trends and fill your shopping bag is to choose wisely so that you don't end up bringing outdated clothes and adding them to your closet.