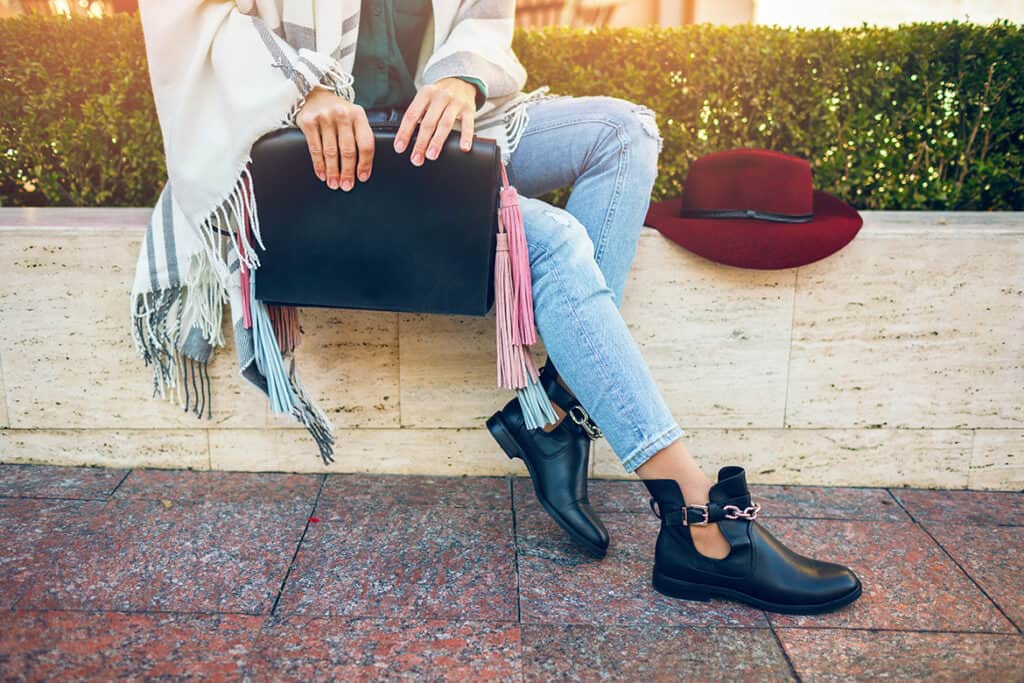 I am the kind of person who loves to dress up and look good whenever I step out of my house. Even if it is a menial task like going to buy groceries, I will make sure that I have got my outfit right. Pavers has changed my fashion sense for the better. Now, you must be wondering why I am telling you this and how a mention of an online footwear store makes me unique or different from any other individual who loves fashion.


You must have heard your friends and family buying footwear and matching it according to the color and type of their outfit. I am the opposite! My love for footwear is so grand that I have designed my way of dressing up around it. What I do is this – instead of choosing my clothes and accessories first, I tend to choose my footwear and then match the rest of the things according to the shoes I am going to be wearing!
While I had my priorities cleared, I wanted someone to be able to bring my love for footwear to life. This is when my fashion influencer friends told me about Pavers. For those of you who are not aware, Pavers is an online store that sells all kinds of footwear. By now you would have realized how serious I am about fashion. Even though I trusted my friend, I was still a bit apprehensive to spend my money on a store I had never tried out before. I decided to not try Pavers.
Fashion Statement for Footwear
Later, when I met my fashion blogger friend for lunch a few days after our discussion, I could see her footwear shining bright and glittering from miles afar! The moment she reached our lunch table, the first thing I asked her was where she got these gems from. I could not believe what she said – Pavers!
Without ordering food or focusing on our drinks, I decided to check out their online store there and then. From boots to trainers, slippers to sandals, they had everything and then some more! Since I am a cautious person, I decided to order a pair of Mocassins that I instantly fell in love with. I spent about an hour deciding which color to go for since the variety of colors offered by Pavers is astonishing! You name the color you want, and they have the footwear!
While I thought I would have to wait a few days to see if the quality at Pavers is as good as my friends boast about, I was wrong once again! I got my delivery the very next day, within 24 hours. Already impressed, I decided to try on my new footwear and judge its comfort and style. Trust me when I say this, I could not take my eyes off of the Mocassins I had ordered from Pavers. My trust in this brand had now been built and I decided that whenever I want to gift my friends or family, I would utilize the collection at Pavers.
My husband's birthday was approaching soon and I had no idea what I was going to give him. Since I was so super busy with work, I decided to order something online. However, my husband was so fussy about everything that only a few things could make me happy! I was wondering whether Pavers specializes in footwear for men and to my surprise, they do!
At first, I thought I would just order one pair of footwear for my husband as a gift. However, when I started browsing through Pavers, I realized that all footwear was priced so reasonably that I could afford to buy more than one. Tempted by the collection, I decided to create a mini box of happiness for my husband. This meant gifting him all his favorite types of footwear.
I began by adding brown-colored loafers to my cart. They looked super elegant and classy. Since my husband takes hiking trips around the world annually, I also decided to buy him hiking boots that would last for a long time. Curious to see, I clicked on the "winter wedding" collection at Pavers. I was shocked that the store has an exclusive collection for weddings. 
Conclusion 
Even though there was no wedding approaching soon, I could resist ordering a pair!
Satisfied with my cart, I moved on to making the purchase. I was prepared for a bill that would be out of my budget but Pavers impressed me once again! Since I was one of their loyal customers and was making such a huge purchase, they decided to give me a discount and a gift card too!